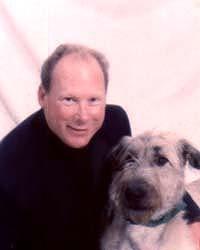 Bill Clawson
Bill has been a professional educator, lecturer, author and consultant since 1983. He is the founder and President of Quest for Excellence™. Actively practicing in health care for over 30 years, Bill has an extensive clinical background in critical care and elder care, along with a wealth of administrative experience in medical staff development and health care administration.
Bill graduated summa cum laude from the prestigious Goldfarb School of Nursing, Barnes-Jewish College, St. Louis, which ranked in the top 100 nursing programs in the nation. He is a Certified Public Health Nurse, and a Certified Legal Nurse Consultant. He routinely presents seminars and advises clients on standards of care. In that role, he works with attorneys, insurance companies, government agencies, and private companies to evaluate cases for merit. He currently serves on numerous California State and local boards and committees dedicated to excellence in community health care.
---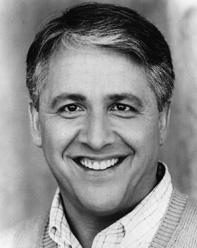 Chuck Frady
Chuck was a professional speaker, author and consultant for over 30 years. He remains the Co-Founder of Quest for Excellence™. Chuck's clinical background as a Medical Technologist along with his extensive background as a Director in Marketing and Customer Service since 1977 was vital in the formation and development of our organization.
As a professional speaker, Chuck shared his expertise in developing and directing the Speakers Bureau Training Program for AIDS Project Los Angeles from 1987 – 1988, and also at the San Francisco AIDS Foundation from 1993 – 1995. Because of his love of travel, Chuck enjoyed a career as a Self-employed Tour Director, and Meeting and Events Planner from 1997 until his retirement in 2006.
We continue to remember Chuck with fondness and deep respect as he continues his journey from this life, having passed on May 5, 2014.
---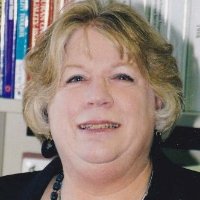 Margot Julian
With more than 35 years of experience as a Registered Nurse, Margot Julian is very familiar with nursing practice in acute care hospitals and long term care facilities. In addition to her nursing degree, she holds a Bachelor of Arts degree in Health Services Administration from St. Mary's College in Moraga California and a Master of Science degree in Human Resources and Organizational Development from the University of San Francisco. As a hospital nurse she worked in medical, surgical and psychiatric units. She has extensive teaching experience in both patient education and staff development. As the Educational Services Manager for an acute care hospital she was responsible for management education for 60 hospital managers. She has experience as a licensed Nursing Home Administrator and was certified as a Preceptor for Administrators in Training. Margot is also a Certified Administrator for Residential Care Facilities for the Elderly. She has in-depth skills in quality management and performance improvement and has also worked in infection control and utilization review.
---